Skip to content
Where
therapy
thrives.



Therapy Hive provides enhanced support to a child's therapy plan, by delivering tailored therapy assistance while extending a child's NDIS funding and streamlining communication between families and allied therapists.
How We Help
(opens an external website)

Therapy Assistants help your NDIS funds go further.
With our team of enthusiastic therapy assistants we provide a cost-effective way to add real value to a child's therapy plan, further supporting early intervention outcomes for the child and giving them the best possible start in life.

The face-to-face component sees a dedicated Therapy Hive assistant working in partnership with a qualified allied therapist, adding an extra dimension to support the child's therapy plans and programs, while making best use of their NDIS funding.
By using a Therapy Assistant you can double or triple the hours of support for your child for the same expenditure compared with just using Allied Therapists.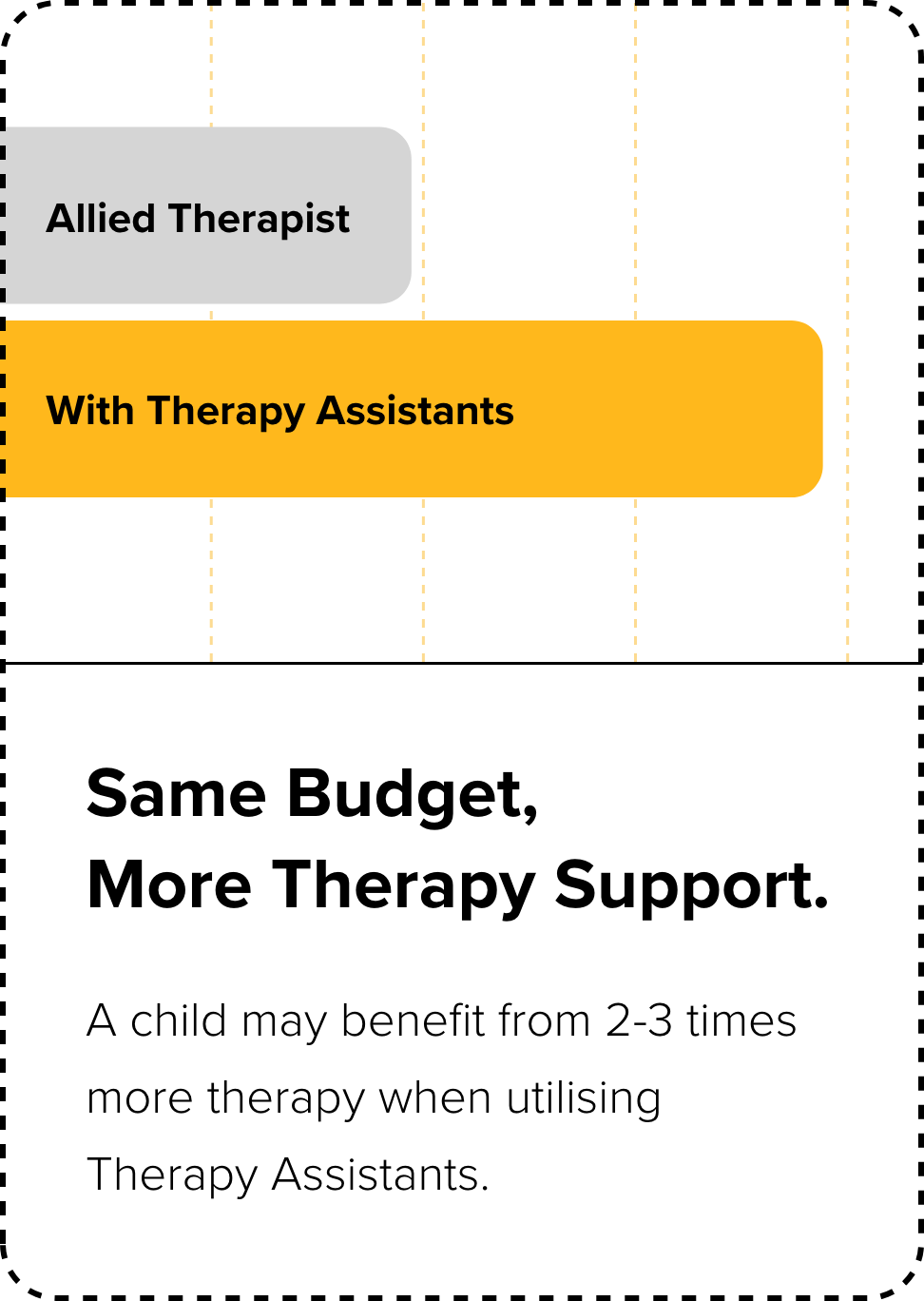 Who We Help
Therapy Hive can support:
NDIS Self Managed
NDIS Plan Managed
Independently Funded

"The service from Therapy Hive was exceptional. Linda was so nurturing and understanding."
- Aimee

Contact Us
We are currently providing services in Adelaide — South Australia
---
Where
therapy
thrives.
Fill in the details below and our friendly team will be in touch with you soon.